Online Respirator Medical Evaluation / Clearance
In order to conduct a respirator fit test, an employee must first complete a medical evaluation and receive clearance. We reduce the cost, time and burden of clinic appointments by offering an easy online tool to facilitate the process. Our method strictly adheres to OSHA Respiratory Protection Standard, 29 CFR 1910.134 and assists in establishing worker clearance based on your specific respirator(s) and work condition(s). Completion of online evaluation only takes 15 minutes. Pay only for what you use. No startup, no monthly fees, and no hidden charges. Learn more.
Online Respirator Fit Tester Training
Respirator fit testing vendors can often be costly, inconvenient, and inexperienced. Do it yourself! Our convenient online training provides certification in establishing a respiratory protection program, training workers, and providing respirator fit testing. Course graduates will understand what is involved with complying with the OSHA respiratory protection standard, 29 CFR 1910.134, AIHA/ANSI Z88.10-2010 and AR 11-34. Completion will generally require a total of 2 hours. This course also includes a training outline, wallet card templates, and training/certification form. Learn more.
After completing the training, users will:
Know OSHA approved quantitative and qualitative fit testing methods
Understand respirator types (NIOSH approved)
Know record-keeping requirements
Comprehend respiratory protection program requirements
Know how to meet training requirements
Identify medical requirements and precautions for wearing a respirator.
Identify the steps for donning / doffing a respirator, and for performing a user seal check.
$20 per Bundle with Training

$21.25 per Bundle of 100 Evals

$22.50 per Bundle of 50 Evals

Instant Review
Certified and Experienced
Board Certified Physician in Emergency Medicine

20 years Experience in Occupational Medicine

DOT Medical Examiner and Trainer
$120 per Bundle with Evals

Get Certified

Become an Expert

Comprehensive
Cost Effective
Most employees will not need to leave their facility or need additional evaluations.
Our online services save on travel time, labor expenses, and potential liability.
Quick Turnaround
Online evaluation only takes 15 minutes to complete.
Printable results in seconds.
Quality
Only a Physician or Other Licensed Health Care Professional (PLHCP) will complete the reviews.
Clearance reports will be stored and available on our world-class, HIPAA-compliant system.
Receive 2 FREE Online Respirator Medical Evaluations For New Customers
Special Offer For A Limited Time, No Purchase Necessary!


Setup an account within 5 mins - No Access Codes, No Sales Call, No Waiting


Join the 1000+ Clients
Your FREE access starts today.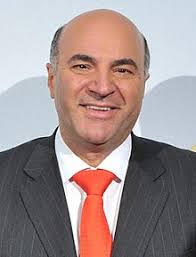 See our 'Wonderful' testimonials

Evaluations available in English and Spanish
Expanded OSHA questionnaire used for a comprehensive evaluation
No Startup, No Monthly Fees, No Hidden Charges